TEAM BUILDING WITH PURPOSE
Looking for a new way to engage and inspire your people, give back to the community and build new levels of connection in your team? Team Building With Purpose can help.
Are you looking for a new way to engage your people, strengthen their connections and build the levels of trust in the team?
Many of us have been to team building events where we thought, "That was fun, but what was the point?". Traditional team building activities can often be more about 'team bonding' rather than actual 'team building.'
That's where we come in! We've completely transformed the team building experience by blending fun and impactful activities. These activities not only encourage lasting behavioural change in teams, but also give back by supporting charities.
net profit from each event goes to our charity partners - min $500+GST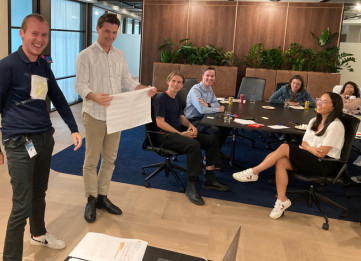 At TEAM BUILDING WITH PURPOSE, we're dedicated to unlocking the potential in individuals and fostering cohesive teams. We understand that genuine teamwork flourishes when colleagues form real, personal connections.
We've all experienced team building events that were enjoyable but seemed to lack a clear objective. Often, these activities focus more on team bonding without truly fostering team building.
The key element often missing is a unified sense of purpose. That's why our programs are uniquely crafted to support our charity partners. When your team works together for a charitable cause, they rally around a common objective of making a positive impact on others.
This is the essence of TEAM BUILDING WITH PURPOSE. We've revolutionised the team building experience by combining enjoyable and meaningful activities. These activities are designed not just for fun, but to create lasting changes in team dynamics. Moreover, they contribute to a good cause, with 50% of our net profits from each event, a minimum of $500+GST, being donated to our charity partners.
HOW IT WORKS
In-person and hybrid events – any group size 10 – 200+
Virtual events – max 30 people
Venue of your choice – we come to you
Interactive – multiple activities to engage your team
Healthy competition – coveted prizes for winning team
Valuable insights – personal and team learnings
Which team building session suits your team?
We believe that team events and conferences are an incredible opportunity to unite and inspire your team, foster greater collaboration and ultimately unleash your team's potential.
To help you make the most of this opportunity, we offer a range of exceptional team building programs designed to engage, energise and empower your team.
Our events are carefully crafted to suit any format – from small events to multi-venue conferences. We work closely with you to tailor each event to your needs, so that your team connects and engages on a deeper level to experience a seamless and memorable event that leaves a lasting impact.
Plus, as 50% of the net profit from each event goes to the charity partner – min $500 + GST, your team will know that they've made a difference to the people the charity supports.
"We wanted our teams to engage, learn, support and have fun together. It exceeded what we set out to do and we are now planning our next event with Team Building with Purpose."
ROB PRIEST, VICE PRESIDENT – SOUTH PACIFIC (AUSTRALIA, NEW ZEALAND AND PACIFIC ISLANDS)
THE COCA-COLA COMPANY
READ WHAT PEOPLE SAY ABOUT TEAM BUILDING WITH PURPOSE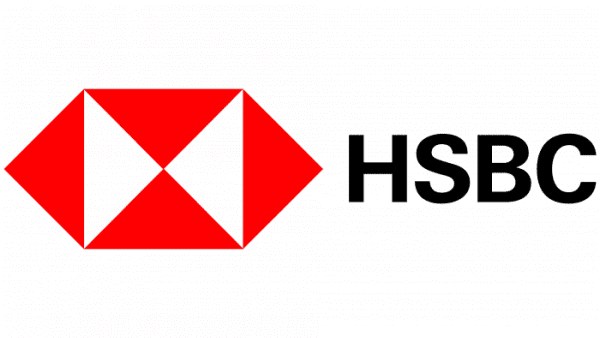 "Thank you for the team building event you facilitated at HSBC. We really enjoyed the various activities throughout and were able to relate these to our team and the work we do. It was a great event and we're looking forward to working with you in the future."
REBECCA NICHOLS
Senior HR Manager,
HSBC Australia

"We were all touched and moved by the experience with Team Building with Purpose. This is just the kind of team building we like to be involved in, so we will be back."
ROBIN ENGLAND
Head of Medical Excellence ANZ,
AstraZeneca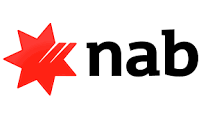 "Team Building with Purpose have a unique proposition. We had a 450 person launch day across a NAB business unit. The feedback from colleagues involved in the sessions has been fantastic."
BLAIR HAWTHORNE
Head of Change and Communications,
NAB
Read how we have helped companies unleash their Team's potential. Engage, connect, and make a difference with impactful Team Building Events. 50% net profit from each event goes to the charity partners – min $500 + GST
SUBSCRIBE TO OUR NEWSLETTER
read MORE BLOGS, NEWS & EVENTS